Brewed naturally from selected soy beans to ensure a high quality soy sauce that is aromatic and delicious. Perfect for seasoning or dipping, our soy sauce will enhance flavours of any dish.
Sun Chaw Wong Gold: Brewed naturally more than 6 months. Best suited for use as a dipping sauce, as well as flavoring foods that requires a medium brown color.
Sun Chaw Wong Formula 1: Brewed naturally more than 3 months. Best suited for cooking, especially steaming fish, soups, stir-fry and stewed dishes.
Lao Chaw Wong Dark Soy Sauce Gold: A inside from further brewing of naturally fermented soy sauce for up to 1 year. Especially suitable for adding a savory richness and desired color to dishes.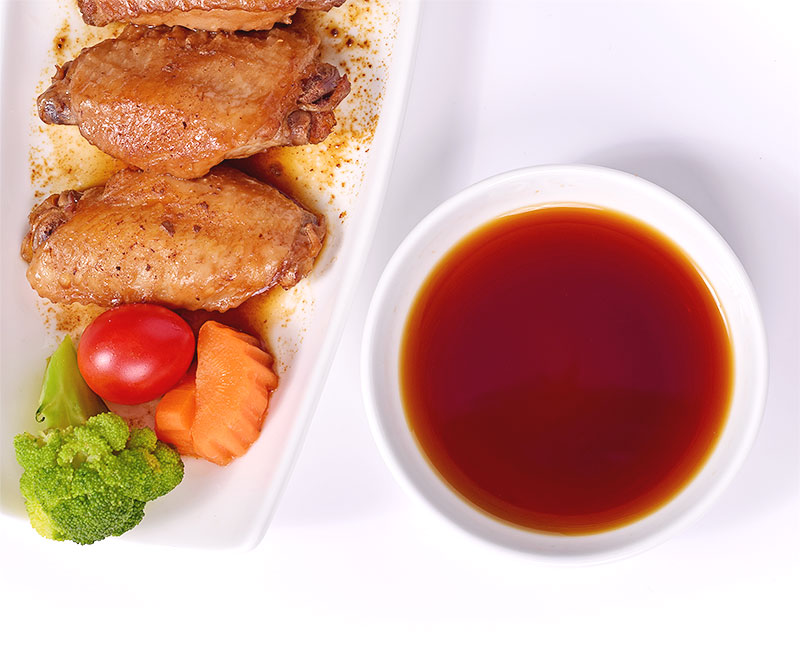 SOY SAUCE History
We are a leading producer of premium quality soy sauce under the Sun Chaw Wong and Lao Chaw Wong brands and regular soy sauce under the Tao Tong Brand. Our soy sauces are produced using the traditional Fermentation method with no artificial of chemical additives. Our ingredients are from a select combination of high quality soybeans, wheat flour, salt and water which are subject to a lengthy fermentation or brewing process of up to 6 months. This natural fermentation process results in a pungent soy sauce with a deep, rich flavor that works enhance the flavors of your favorite dish
Our factory, Thai Sino Food Co., Ltd. was founded in 1986 in cooperation with 2 top soy sauce products from china, Which we have derived our centuries old fermentation technology. Gilin is a leading producer of seasoning sauces in china with more than 600 year history and over than 100 different products.
Tao Tong Fermented Rice Vinegar 4%: Our premium rice vinegar produced from natural fermentation process that products a mildly and aromatic balanced flavor. This all purpose vinegar can be used as salad dressing for dipping sauces, cooking or even for rinsing vegetable to help maintain crispness and freshness.
Suitable for
Dressing.
Dipping sauces
Used to wash fresh vegetables.
Can be cooked as required.